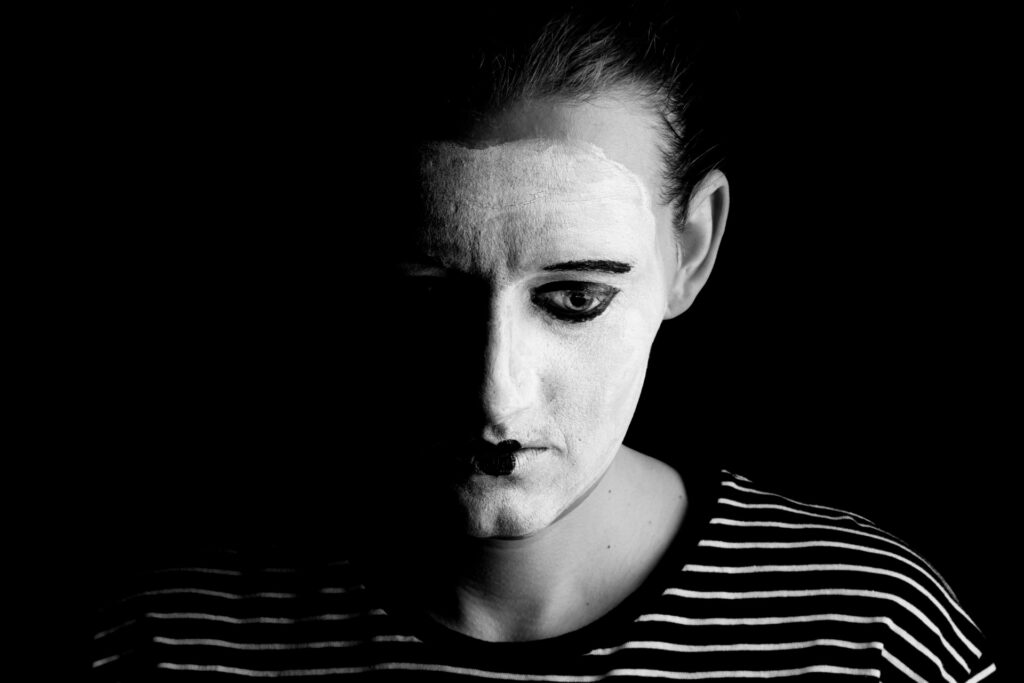 I've been away from this blogging thing for quite a while now. I think the last time I kept a formal mindspew-type blog was back in the Xanga days. What accounts for the 5-ish years of blog hiatus? Well, I've been busy, I suppose. I started an acting career at the ripe old age of twentysomething. Plus, I figured the best way to repurpose anything I was dealing with during those last five years was to turn it into music, or comedy, or something. That's still probably the most constructive way to deal with stuff for me, but today I thought, "Why not just write for blog's sake?"
So here I am. First time in a while. What should be said?
Well, I suppose, I could start with this acting thing. I started back in 2008 for realsies. I say 2008 because that's when I first told myself that I was going to make a real foray into "showbiz." It was in 2008 that I signed up for Actors Access and LA Casting, and started self-submitting. 2008 is when I started going on auditions, and booking commercials, and doing student films. Where have I come since then? I'm not sure. I'd like to say that progress has been slow but sure. I picked up representation in 2010. I went union in 2011. I worked on a handful of commercials, and a video game! That's exciting. I'm currently trying to make my way in the TV and Film world, but that's a slow go. I'm still trying to figure that out. It's probably a combination of 1). I don't know how to audition well for Film/TV, 2.) My acting knowledge is from more than a decade ago, and 3.) I'm just not right for anything.
Thus far in my career, I've done alright in terms of making headway, but I've been feeling recently like I'm hitting a wall. I'm not exactly sure what my plan of action should be. I left living a 9-5 job life back in mid-2009, in the hopes that I could make it by on freelancing to support life in general -but that's been more than a little difficult. My gamble was that I'd leave work, live off what I had saved, and use the 8 hours I would have wasted at work to actually build a career. My plan was to book a nice fatty commercial to provide some much needed cash infusion into my acting career. So far, however, that big payday hasn't come. I did book a national commercial recently, and that was supposed to be the moment I've been waiting for, but when you get cut out of the commercial, the residuals don't come… and that's the bread and butter.
What, say you, might an actor need a cash infusion for, you ask? Well, for one, classes. Continuing education. A scene study class, or an on-camera class, or an auditioning class, or improv classes at one of the big comedy schools. Also, new headshots. Also, marketing materials like postcards, your website, business cards, et. al. Those things add up. Plus, there's the subscriptions to the casting websites, like the aforementioned Actors Access and LA Casting. Casting director workshops. That's another thing. Plus, since I'm trying into some more serious voiceover work, there's recording equipment. It's just a lot of little things. Gas for auditions, too. The list continues. Anyway. That's what I'm looking at right now. I'm toying with the idea of looking for a more permanent-ish job to work and save more money so I can go for a longer stretch self-employed. All the while, I'm hoping that the mixture of talent, luck, and hard work will pay off sooner than later.
Create. Create. Create. Stay ready, so you can be ready when the opportunity comes.
That's all I have to say for now. Just needed to loosen some of those cobwebs.