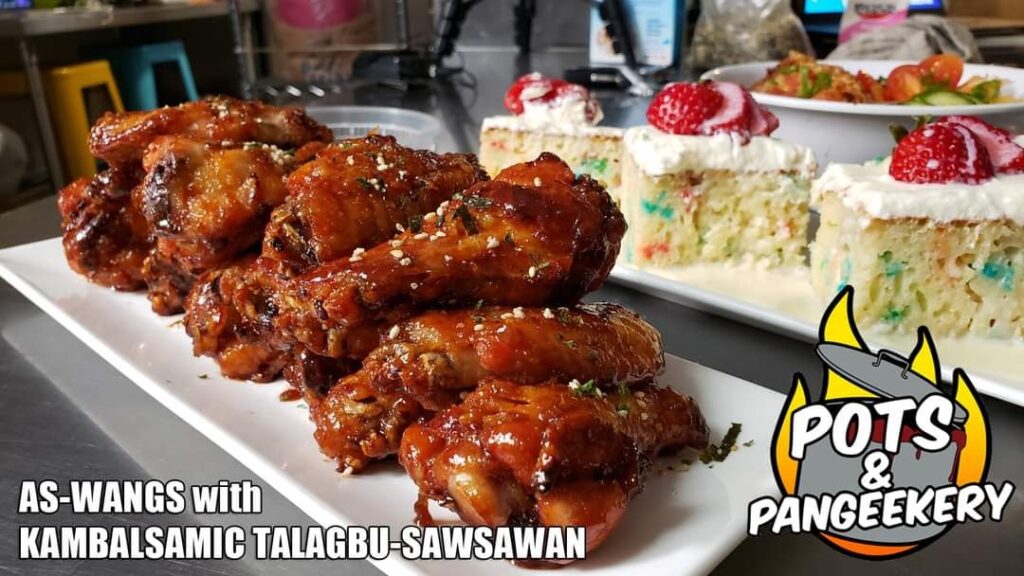 If you've been following me the last couple of years, you know that during pandemic I, along with Mr. Arnold Basingat, started a live cooking stream on Twitch called Pots & PanGeekery – a spin-off to PanGeekery, weekly geeky pop-culture podcast I used to co-host.
On Pots & PanGeekery, Arnold and I would take some of our favorite franchises and create menu items inspired by that world – usually with puntastic dish names, like our MMPR-inspired Zordonburi, Street Fighter-inspired Dragon Pancit with Fei-longanisa and Dhalsim-amon Rolls, Karate Kid-inspired Cobra Kai-re Kare, and the Space Ballsian What's a Matter Colonel Sanders Fried Chicken. As you can tell our menu tends to veer into Filipino cuisine, as is our tendency through our heritage.
So, when Trese, a Netflix animated series adaptation of the Filipino graphic novel series by Budjette Tan and Kajo Baldisimo hit the airwaves (interwaves?) we knew which franchise we had to do next.
This is a special shout for our SDCC2022 panel: From the Screen to Your Table: Food in Pop Culture
Here's the damn recipe already.
Enter: As-wangs with Kambalsamic Talagbu-sawsawan
3 Tbsp Fish Sauce
1 cup tapioca starch
High smoke point oil for deep frying
Green onions and Sesame Seeds to garnish
Combine balsamic vinegar, salt, pepper, sugar, garlic, red onion, and fish sauce in a bowl, whisk together. Take half sawsawan and marinate sectioned wings for at least 30 minutes – reserve the remaining marinade for use as a dipping sauce.
Preheat oven to 350 degree. Arrange wings on a baking sheet and par-bake for 10 minutes. Cool to room temperature and dust with tapioca starch.
Deep fry wings at 350 degrees til crispy, about 3-5 minutes. Remove wings from oil and set aside.
While wings are frying, take the used marinade and reduce to a glaze over a medium/low heat. Toss wings in glaze.
Garnish w/ green onions and sesame seeds
You can actually watch us make this live (along with the rest of our Trese menu) on YouTube: